Respected Business Partners,
Dear Colleagues,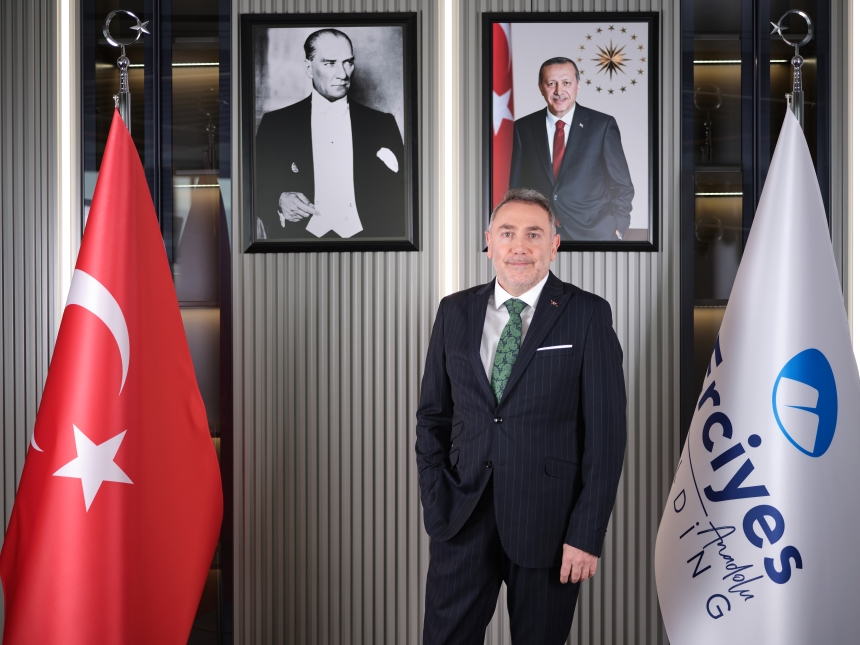 Erciyes Anadolu Holding operates with 30 separate companies in 8 industries with leading brands in their fields, each recognized worldwide. The holding takes place amongst the leading industrial groups of Turkey, extending to 5 continents around the globe with production power ranging from textiles to furniture, iron and steel to energy.
Our profitability growth during 2016-2021 was 242.2% and our net profitability in the same period was 375.7%. We closed 2021 with an almost record-breaking success. Erciyes Anadolu Holding had a turnover of 13.6 billion TRY in 2020 (January - December), and 20.9 billion TRY in 2021 (January-December) with an increase of 53.7%.
In the forthcoming period, focus will be on further strengthening our national and international distribution network to become the creator of leading brands around the world, achieving an effective world-class system with innovative solutions and technology integration.
In addition to the financial breakthroughs we realized in 2019, we have entered a serious structuring process. During this period, we generated sustainable management strategies by making structural changes, especially in our textile and furniture companies. We added Gümüşsuyu Carpet, one of the most valuable carpet brands in Turkey, to our group, and we carried our domestic and international goals even further with the re-launching of our Mondihome brand. We restructured Boyteks brand, one of the leading companies in the textile sector worldwide, into three separate companies to allow specializing in individual areas of textile business. We also launched Doqu Home brand home textiles to complete the indispensable and integral part of indoor furniture to our consumers' liking. In 2021, we allocated a total of 12,7 billion TRY to investments that thrived in adding value to our country and making us more competitive. With 26,6 million TRY investments allocated to R&D projects, we continue to enrich each of the industries we are active in with innovation and technological development.
With our group's knowledge, skills and production power, we participated fully in the extraordinary struggle initiated by our state in battling the Coronavirus pandemic, which has affected every aspect of our lives in 2020. Our holding companies competed with each other in their support out of our love and commitment to our country. Doqu Home brand contributed with the production of 5 million masks while Bellona Furniture contributed regularly with the production of aprons and masks as well as the production of 'Biological Sampling Booths' donated to Erciyes University Faculty of Medicine and Kayseri City Hospital.
As a globally recognized innovation product leader with its impressive technology infrastructure in the mattress ticking industry, Boyteks used its expertise to battle the pandemic by developing and manufacturing antiviral woven and knitted fabrics.
In full appreciation of our great responsibility to our country, we are dedicated to serve our country through the realization of social responsibility projects in various fields. We aim for a sustainable future through regional and national projects in the fields of society, education, sports and health.
With all the knowledge, skills, industrial infrastructure, technological power and most importantly human resources that Erciyes Anadolu Holding has, we will continue to work for Turkey, produce and stand for our country with faith.
Assoc. Prof. Alpaslan Baki Ertekin
Erciyes Anadolu Holding
Board Member - CEO